47 inch grip arm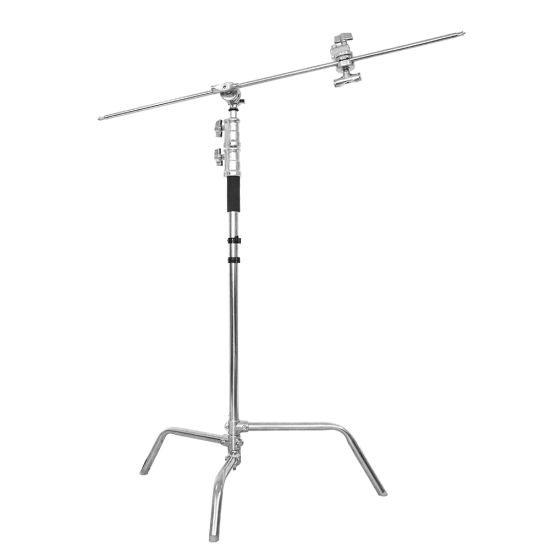 Product Description
E-image C-Stand Grip Arm Kit features a detachable legs that can be removed for easier transport. The included 47 inch grip arm fits the removable 2.5″ grip head, allowing you to offset the stand and cantilever flags or lights out of the way of the action. The stand has a low center of gravity which allows mounting of heavy equipment without tipping.

Features:
1. With grip arm and grip head, big size T-Handle is ergonomic design for biggest torgque.
2.Ergonomic "T" shaped handles are "captive"and do not come off of the stand when unscrewed, preventing loss.
3. Innovative design on the base makes individual legs to be set at any angle, and can be positioned in locations not possible with classic stands.
Showing the single result